Hello dear readers,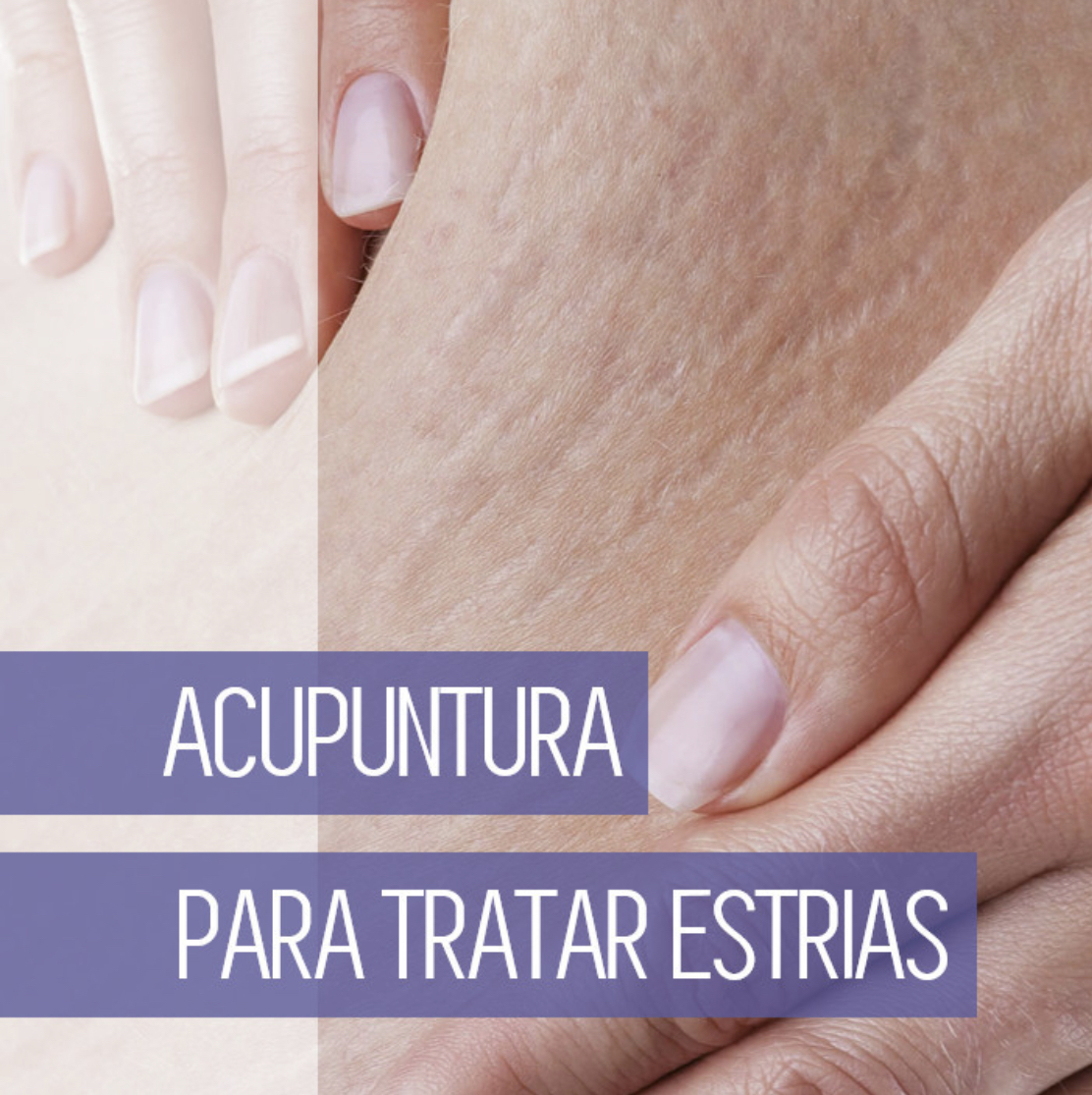 Many people ask me if there is any treatment for striae (stretch marks), through Acupuncture and other Traditional Chinese Medicine resources.
According to the Brazilian Dermatology Society, stretch marks are defined as cutaneous atrophies acquired when the collagenous elastic fibers (responsible for skin firmness) break and create "scars".
These fibers may break due to big distension on the skin, such as growth spurt in children and teenagers, weight gain or pregnancy.
In Traditional Chinese Medicine, the organ responsible by the skin strength and resistance is the Lung. Therefore, we may say that we can't treat stretch marks without strengthening this organ. Thus, first of all, we suggest the use of Systemic points LU7 and LU9 combined with Lung point in auriculotherapy.
However, there are also treatments done with needles directly on the stretch mark spot. In order to stimulate collagen production on the affected place, the needles are introduced through the stretch mark inner part, being a young striae (pink-ish) or an already structurated striae (white). The needles must remain on the spot for at least 20 minutes. Also, sometimes may be necessary to use many needles in the same stretch mark. Where the needle ends, the practitioner needs to introduce another, this way covering all problem's extension.
Acupuncture needles deliver blood, oxygen and nutrients to the treatment spot, thus having the ability of easing striae appearance.
To make the treatment even stronger, the acupuncturist may add stimulus to the needles that are inside, such as moxibustion in order to heat them up, or using electroacupuncture. Moxibustion may be done with a stick, heating up the needle body or the region where it's introduced. Everytime the patient say "it's hot" we must change the application point. However in electroacupuncture, stimulus should be pulsed, within patient limit, keeping in mind that the patient must never feel pain or uncomfortable..
It's also important that the patient is aware of everything that affects skin or Lung, everything that may create an energy imbalance that generates striae such as: excessive sun without sunscreen and smoking habit.
Therapy diet is also very important, in this instance, as a matter of avoiding that new striae show up. Neutral aliments from the Metal Element chart must be consumed frequently in order to let Lung strong and fulfil it's objective of protecting and strengthening the skin. Such foods are found in the tables at the link below:
https://www.facilitatingacupuncture.com/therapeutic-food-tables/
What we should expect, in the majority of cases, is that the stretch marks become thinner, clearer and less apparent. Pink-ish striae frequently disappears. White striae just have a improvement on it's appearance, with lines slightly thinned and clearer. But, with no doubt, the treatment will leave your patient extremely satisfied.
Hope that you liked it, and that this helped you develop the best treatment.
My warmest regards.
Profa. Fernanda Mara