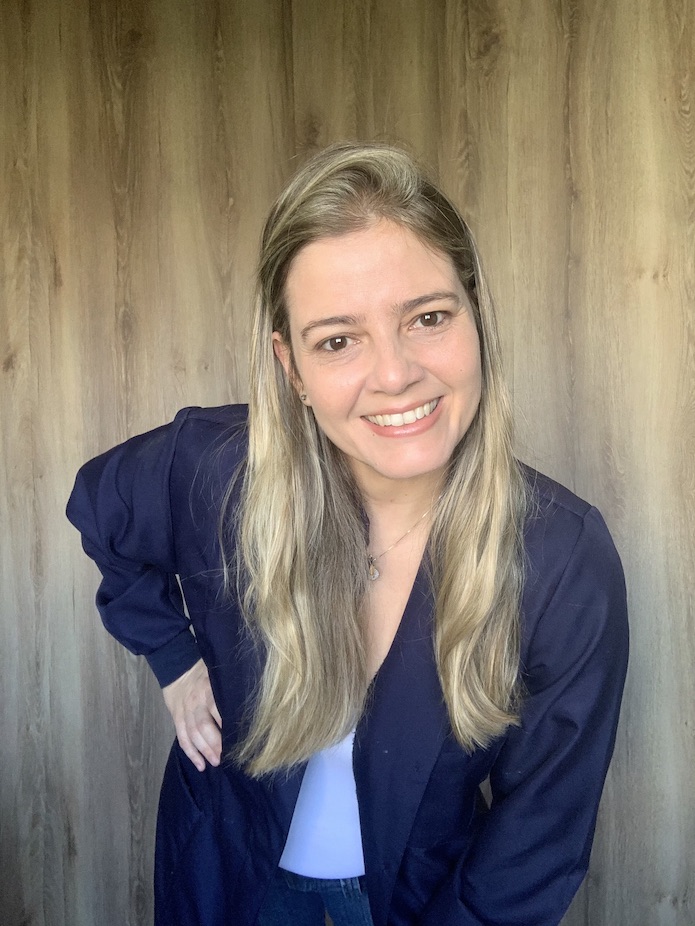 Facilitating Acupuncture is a Blog dedicated to all students, teachers and all those who are interested in Traditional Chinese Medicine and Acupuncture that want to understand a little more about these subjects with easier techniques of study and academic practice, written by the teacher Fernanda Mara dos Santos.
Fernanda Mara, from São José dos Campos -SP, Brazil, is a Physiotherapist, Specialist in Exercise Physiology and Acupuncture, with improvement in Global Postural Reeducation (GPR) , Chinese and French Auriculotherapy. She was a researcher at the University of São Paulo (USP) in the Multidisciplinary Group for the Development of Biological Rhythms (GMDRB), with Auricular Acupuncture in the Treatment of Insomnia as a research line.
She worked as a teacher in several Acupuncture schools in Brazil and now expanding to another countries, like Portugal, Germany and Israel. Currently postgraduate teacher in Systemic (body) Acupuncture and Traditional Chinese Medicine and also acts as Coordinator of the Postgraduate Course in Acupuncture.
In addition to her 19-year academic career, she works in her own practice in the city of São José dos Campos-SP, treating the most diverse types of pathologies, whether physical or psychic with the techniques of Traditional Chinese Medicine, including acupuncture, cupping, magnetotherapy, moxabustion, herbal medicine and Chinese therapeutic food.
She is also the author of 3 books by Editora Inserir:
Alimentação Terapêutica Chinesa / 2018 (out of print)
Manual Definitivo de Auriculoterapia Chinesa / 2019
Ventosaterapia Clínica / 2020
**Printed only in Portuguese
Have participated as a speaker at de Rothenburg Congress in 2021. The most importante Tradicional Chinese Medicine Congress in Europe.